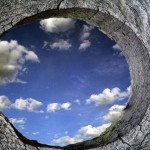 Through the Knothole™ saves teams in distress. When you need to see a common goal, define individual roles, or smooth out team dynamics, this program jump-starts productivity.  You can start resolving issues in as little as one two-hour session.
Quickly isolate and dismantle the main obstacles in your way and learn processes for efficient and constructive team dialog, articulating goals clearly, and documenting accountability for getting results.
The techniques you learn can be applied over again to tackle new performance problems you face as you move forward.
---
Detailed Description
Through the Knothole™ is an original program to streamline the process of solving an immediate performance crisis.  It applies key elements of the Motivation Factor® method to focus on resolving a set of issues you specify.  You can implement the program in as little as one 2-hour jump-start session, or with a series of sessions to facilitate your progress over a time span you choose.  You can tailor the program to target and reach a specific accomplishment.
The program is designed to ensure that your team achieves tangible results including:
A shared definition of success
Identification and removal of obstacles
Efficient and productive team dialogue
Coordination of team skills and talents
Documented accountability for results
What Problems Does Through the Knothole™ Solve?
While each group is unique, there are some common signs that indicate your team is having trouble getting past a sticking point, or "through the knothole." You may be struggling to overcome one or more of these challenges:
You have difficulty engaging people who don't work well together
Your people struggle to get on the same page toward a shared goal
Chaos and conflict persist despite your best efforts to fix problems
People whisper about problems but won't bring them up when asked
You need more productivity from the people you have — now — without adding more
People are stepping on each others toes — team member roles seem confused
You feel sick of the negativity, resentment, back-biting, and grumbling at work, and you want to do something about it
Some Causes of Workforce Confusion and Low Productivity
Many offices and organizations are running on tighter margins and more limited resources than before.  There is less margin for error in leaner businesses.  Often, just having more work and less time creates tension in even the best of teams.
On top of this, organizations are re-structuring at a faster pace.  New technologies require people to learn new skills more frequently. The fast pace of change creates confusion in the form of misaligned goals and shifting job responsibilities and roles.
Mangers don't have the luxury of time to figure the interpersonal things out.  Professional training often doesn't prepare you for the unique dynamic in your office.  Complications multiply when new and seasoned team members combine on a team, which can be a significant source of friction internally.  Diverse views and strong personalities within a team can interfere with each member's ability to get things done effectively.
The Process and Methods
Over the past 20 years, I've helped hundreds of teams overcome the challenges of unclear goals and roles, ineffective processes and difficult relationships.  The process we use has been developed over time and has become a reliable method for getting teams "through the knothole."
Uncommon Consulting means we take the time to understand your business.  Because I share in the experience of working as a business executive, I know how essential it is for a consultant to be able to "speak the language" of your business.  Workplace pressures are real and they are unique across industries.  If we know the stuff of your particular business, the content will be that much more relevant and your participants will have no grounds to dismiss change efforts or say "you don't understand."
We start by tagging your objectives and tackling obstacles.  When team members experience the program, they become clear-minded about organizational goals, how the team supports those goals and what's in the way of providing that support.
Once a team understands the goals and what's in the way, we look at the factors that support and promote your desired outcome.  Your team looks at ways to sustain the activities that are helping, or even enhance them.  Finally, we facilitate your team's progress through an action planning session to identify what activities they can start, stop or continue to ensure your organization's success.
Julie also shines as a talented discussion moderator and facilitator, with an uncanny ability to elicit participation, to expand comfort zones, and to succinctly and accurately encapsulate the proceedings. It's impossible to work with Julie and not be blown away by how good she is at what she does." – VP, Editorial Director, ComputerWorld Media Inc.
Through the Knothole™ saves teams in distress.   When the problem is goal definition, role clarity or team dynamics, this program provides a fast track to restore productivity.
Cost and Availability
Base cost: $1500 for one two-hour on-site session.  Your project goals may be reached in one or more sessions.  A program proposal will offer you complete details on options and actions your team must accomplish.
Contact Julie Lynch to learn more about targeted programs to uncover and resolve your specific performance concerns.