Learn to more easily delegate, manage performance and boost productivity. The Manager's Magic Potion is a proven method that supports wise delegation of tasks and problem-solving, resulting in happier employees, more productive teams, and fewer headaches for management.
The Magic Potion will help you foster a more productive and motivated organization while saving loads of management time.
When you need to build staff capability, foster greater independence and productivity and find the time to do it, this program delivers.
---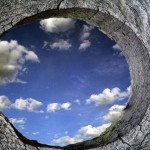 Guided workshops save teams in distress. Through the Knothole™ is a focused fast-track process to overcome  roadblocks to your team goals.   When you need to quickly align people behind a common goal, remove obstacles to success, identify process improvements or untangle team dynamics, this program jump-starts productivity.
You can implement the program in as little as a half-day session, or with a series of sessions to facilitate your progress over a time span you specify.   See details…
---
Motivation Factor® Programs for Teams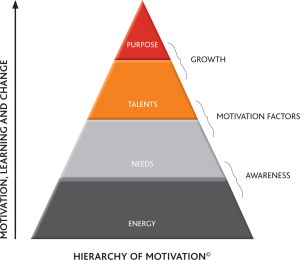 When you are suffering from misaligned goals, unclear roles, contentious communication and a lack of collaboration, resourcefulness or innovation, Motivation Factor® programs whip team dynamics back into shape.
Learn how you can get to the root of what's taking your team down. See details…
---
Motivation Factor® Programs for Individuals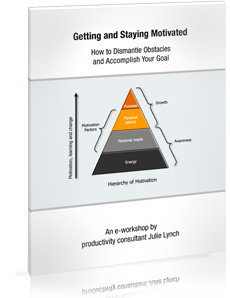 What if you were absolutely clear?  What if you knew your true talents, your passions, your purpose?
Motivation Factor® Programs for Individuals, give you a practical framework for you to:
Discover what you want
Identify what's in your way
Understand and conquer the stress of success
Uncover your true talents
Discover your passions
Articulate your unique purpose and contribution to your goals
Learn a new system for managing your motivation factors for more fulfilling and successful work and life. See details…
---
How would you like to crack the code to motivation and engagement?  In fact, what if you could:
Reduce the time you spend trying to influence movement in others
More easily overcome resistance
Boost productivity and more effectively drive change
Improve engagement and satisfaction levels
Hold people responsible for their own levels of engagement
Be recognized as a truly effective agent of change
You can!  In fact, in just three days, you can learn a practical, reliably effective method for getting and staying motivated that will give you the ability to achieve every one of those bullets above.  See details….
---