Dear Uncommon Readers,
I am so excited to be hosting Tama Kieves on April 24th for "Inspired and Unstoppable: Wildly Succeeding in Your Life's Work!" and, by way of introduction and to provide a bit of background on who she is and how she created her own Inspired, Unstoppable and Wild Success…here is an excerpt from Tama's latest book: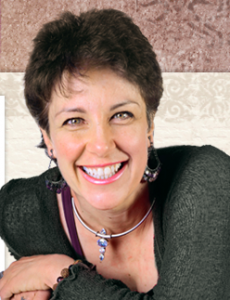 Book excerpt by Tama Kieves
At the most dramatic turning point of my life, I left my career as an overworked attorney to follow my soul's haunting desire to become a writer. I had graduated with honors from Harvard Law School and worked in the litigation department of a huge, elite law firm. While there, I traded my life for societal slaps on the back, more money, and more grinding work assignments. I made partnership track. But I was desperate to be free, exhausted in my good, safe job, dying of meaninglessness, suffocating the life out of my creative soul. Finally, a friend asked me a vital question:
"If you're this successful doing work you don't love,
what could you do with work you do love?"
 I decided to answer that question with my life. I left the practice of law to undergo the art, practice, and baptism of listening to myself in this lifetime. I wrote about this amazing journey of transition in my first book, This Time I Dance! Creating the Work You Love.
A bit about the new book: "Inspired & Unstoppable"
This book is about wildly succeeding in your life's work: taking what you came here to do to the next level. I don't know about you, but I didn't want to just "follow my bliss." I wanted to follow my bliss, say to a bank, or to a bestseller list, or to some kind of explosive expression in the world. It had never been my dream to leave my law practice to end up as an incompetent entrepreneur or a starving artist. But I also didn't leave one falsely successful life, only to turn myself into a sock puppet again, swallow my spirit, and "get with the program" so I could "make it in the big time."
I was going for the holy grail of wild success, the deluxe spirit package, passion, sweetness, and inspired prosperity. I wanted creative independence and security, worldly fanfare and peace of mind and the experience that abundance came from doing the work I came to do, the way I came to do it. The only problem was, I could name my desires until the cows came home—and kicked back with Netflix, cud, and apple martinis—but I wasn't sure how to create this "everything comes together" life.
Yes, I'd practiced law and maybe I should have known how to project business goals in the "real world." But, truth is, I have a poet-philosopher's heart and tend to process life in metaphors and fires-in-the-belly, more than data and numbers. While I'm ambitious and logical, I'm also part rebel, gypsy, and lightning-bolt bearer. That means, for instance, that when well-meaning folks suggested conventional means like business plans, I tried not to start speaking in tongues or bite them.
Still, I craved commercial success, recognition, and reach, so I turned to marketing advice, success books and popular titles in the business, self-help, and motivational world. But the more I read, the more disillusioned I felt. I had finally found a dream that gave me life—but everything I read about succeeding in it felt soul-numbing. I just knew I had the mojo, but "the getting it out there," the pipelines to income and opportunities, seemed to be governed by a mechanical, harsh, or clannishly linear world. It didn't matter if I had twelve thousand diamonds; the jewelers wore blindfolds. Everything made it clear that real success required what I didn't have, and without a "mind meld" with Anthony Robbins, Donald Trump or, say, "The Terminator" would never have.
Like so many of us, I didn't realize that I already possessed an inspired way to succeed. It hadn't dawned on me yet that the electricity that inspires our dreams also inspires the means.
But this is the truth I know now: taking what you love into the world has little to do with conventional techniques, established reality, or the formulas of the marketplace. Following your true desire or calling is an initiation of soul. It's a rite of passage. It's a whole new game board with exciting new rules. Bring your diamonds. (Read on for more from Tama…)