Date/Time
Date(s) - 04/24/2013
6:30 pm - 9:00 pm
Location
The Center for Meaningful Work
Tired of not hitting your note? You have a calling, an expression of infinite talent, stamina,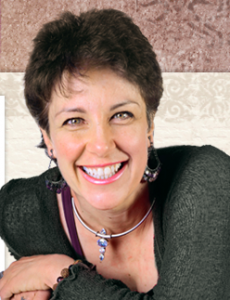 and love. You are meant to succeed in the work you love. And in times of economic uncertainty, true passion is your greatest security.
You may have allowed fears to hold you back from uncovering what you truly desire. Or you may have launched the business/mission of your dreams, but haven't unleashed the wild success you crave. Do the "8 easy steps" seem anything but easy? Do traditional business books crush your spirit? You don't need the steps, when you have the moves. It's time to be moved. You have your own inspired way to blow the roof off of your dreams—and succeed like never before.
Tama Kieves, former Harvard Lawyer turned mojo career catalyst is the best-selling author of Inspired & Unstoppable: Wildly Succeeding in Your Life's Work! and she's helped thousands world-wide to uncover and thrive in the life, work, business, and callings of their dreams. Now in this special one night event, she wants to show you how to get there. Through world-class coaching, a supportive container, & interactive, breakthrough exercises, learn how to:
Listen to your true genius instead of mediocrity, limited beliefs & fears
Choose the right passion–unleash unstoppable strength, uncanny mojo
Uncover your purpose/message & turn it into income, influence & empires
Reveal your own authentic, rock-solid way to succeed & stop wasting time listening to the "advice," steps and strategies that will never work for you
Tap the power that will set you apart, be a beacon to your audience, and help eliminate 90% of your work load
Work with grace & trust the power and genius of unconventional choices
And more!  It's time to make your contribution and thrive like never before.  It's time to wildly succeed in your life's work.
More About Tama:
Tama Kieves, an honors graduate of Harvard Law School, left her law practice with a corporate law firm to write and help others soar in the work they're meant to do. She is the bestselling author of This Time I Dance! and also Inspired & Unstoppable: Wildly Succeeding in Your Life's Work! which hit #1 on Amazon.com for Career Guides and top 100 for all books.
Featured on Oprah radio and Martha Stewart Living radio, she is a sought-after speaker and career/success coach, who has helped thousands world-wide to discover, launch, and thrive in the life, calling and businesses of their dreams.  Her work has been featured in Forbes, the Huffington Post, and she's spoken at Canyon Ranch, TEDx, and is on the faculty of the Omega Institute, the premier North American Holistic Center. She is known for her electrifying presence, a wicked sense of humor and the sweeping sense of possibilities she ignites in others.
Says Tama, "I was put on this earth to champion visionary minds, creative souls, freedom junkies, love-driven entrepreneurs, achievers and change-agents, and anyone who wants to live and work from inspiration instead of fear." She grew her own creative empire into an international presence through inspired and unconventional means.
Visit her popular website TamaKieves.com and download her free Inspired Success Launch You Kit for powerful tools to live your calling including Tama's monthly Mojo Messages. Also join her inspired tribe on Facebook and Twitter.