I was asked by a client recently to present a course on core management practices – techniques and approaches that transcend good times, tough times and those times in the middle.
As part of my research for this program, I reviewed all of the successful management topics I've delivered over the years and looked at newer arguments and recommendations coming from current motivation theory and organizational psychology. Here's what I've distilled the information down to: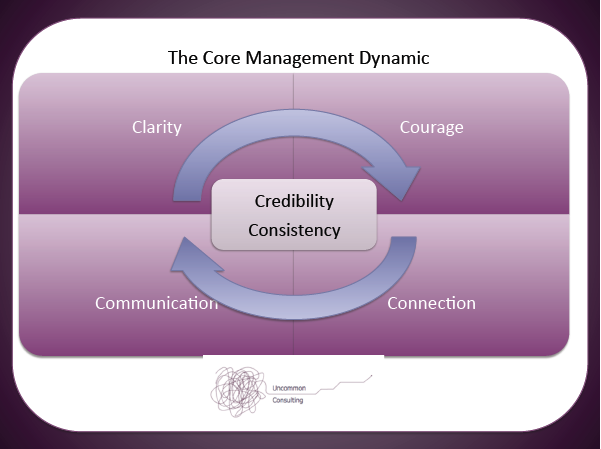 Core management – in good times and in bad – consists of
A FOUNDATION of
Credibility – what you know, what you convey
Consistency – in what you measure, how you decide, how you communicate
A PROCESS of
Clear goals – for the organizational, the team and the individual
Courage – to make the tough decisions
Connection – between manager and staff and between staff and organization
Communication – planned, clear, two-way, respectful exchange of information
By practicing the 4 C's of Process, you further strengthen your Foundation.