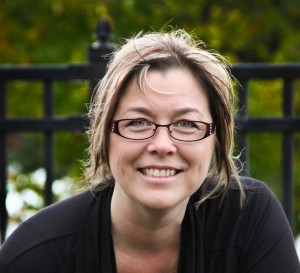 Julie Lynch helps create better work.  If you struggle with questions like…

What truly motivates people?
How can I improve productivity?
How can I do more of what I love?

…then you've come to the right place.
Julie facilitates inspiring programs to answer these questions and provide practical tools to get the results you seek.
Background in Motivation and Performance
Julie brings over 25 years of experience in professional growth and development.  Her programs are designed to connect people more meaningfully to the work they choose to do.  The results are greater motivation, better management, increased productivity, improved relationships and more meaningful work at every level.
Bringing Breakthrough Motivation Training to the US
Julie holds a BA in Interpersonal Communication, and MS in Management and in 2009 she became certified in the  Motivation Factor® Methodology – a remarkable framework for identifying and managing the drivers of personal motivation. Julie is now one of a handful of professionals certified to offer the specialized Motivation Factor® Methodology in the US, formerly only available in Denmark.
In 2009, Julie discovered the groundbreaking work of Danish motivation expert Helle Bundgaard  – an exciting new methodology for promoting personal motivation and engagement.  Bundgaard's innovative Motivation Factor® Methodology is unprecedented in its powerful simplicity.  It combines all the excellent work from Emotional Intelligence, Strengths Leadership, Flow Theory, Positive Psychology, Brain Science and Neuropsychology and delivers a simple and effective framework for getting and staying motivated that ANYONE can implement.  After working closely with Bundgaard, Julie became Master Trainer for Motivation Factor® in the US delivering high-impact programs directly to her clients and training other experienced facilitators to do the same.
What is Uncommon Consulting?
Uncommon Consulting is the catalyst for increased motivation, better management and more meaningful work. Julie Lynch delivers keynote speeches; virtual and in-person workshops; downloadable information products and, through Uncommon's Center for Meaningful Work and Life, offers fun, energizing and informative public programs. Uncommon Consulting is also the only provider of Motivation Factor® Practitioner Certifications in the US.
Working With Julie Lynch
Julie's down-to-earth, practical approach starts where you are – clarifying your objective, leveraging your existing resources, and creating a straightforward approach to reaching your goals.
Engagements range from half hour keynotes to comprehensive 3 – 6 month transformation programs.  Contact Julie Lynch about overcoming your roadblocks to outstanding performance.
What Does YOUR Uncommon Success Look Like?
You are invited to talk about YOUR goals and learn how Uncommon Consulting can help you reach them by scheduling a no obligation initial consultation. Find out about starting a program with Julie.